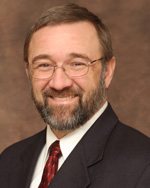 Practice Areas:
Personal Injury
Auto Accidents
Wrongful Death
Premises Injury
Injuries from Animals
Real Estate
Bankruptcy
Wills
Adoptions
Divorces
Guardianships
Worker's Compensation
Estate Planning
Landlord/Tenant Issues

Lee J. Fehr

Legal Education: Lee graduated from the University of North Dakota School of Law with Distinction in 1989.
Legal Experience: Lee worked for several years in an insurance defense firm before joining the legal department at an insurance company. While at the insurance company, he was involved in settling dozens of claims each year. With that knowledge and experience he now represents injured people and workers with compensation claims and other litigation matters. He also practices in the areas of bankruptcy and real estate among others.
Community Activities: Lee taught paralegal courses at Lakeshore Technical College, Cleveland, Wisconsin. He has served on the Board of Control for Luther High School, Onalaska, Wisconsin and on the Board of Directors for the Lutheran Home Association, Belle Plaine, Minnesota. He also works with the Lutheran Boy Pioneers group in Onalaska. Lee, his wife and children live in Onalaska.
Phone: (608) 783-3647
E-mail: lfehr@fehrlawoffice.com